Kia Soul EV: High Voltage Distributing System / High voltage joint box Description and Operation
Function: The high voltage joint box distribute high voltage to the each unit of vehicle.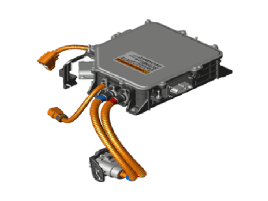 High-voltage power charge / output system flow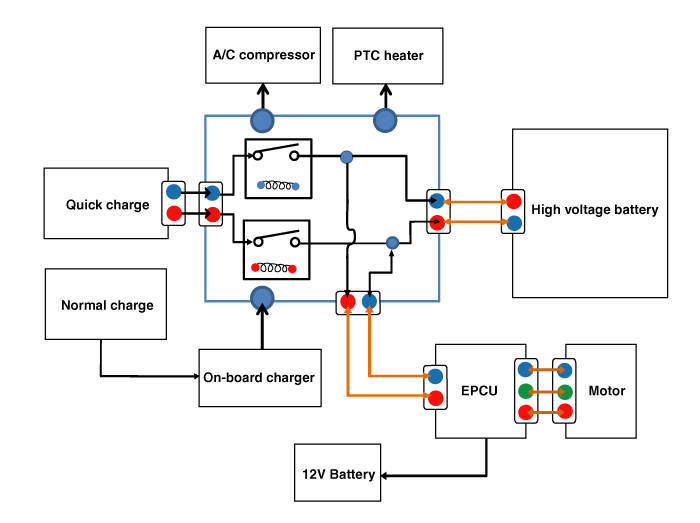 Components Location 1. High voltage joint box2. Air conditioning compressor high voltage connector3. Electric power control unit (EPCU) high voltage cable4. On-board charger (OBC) high voltage ca ...
Removal • Be sure to read and follow the "General Safety Information and Caution" before doing any work related with the high voltage system. Failure t ...
Other information:
Inspection 1. Check for resistance or output voltage between terminals in each switch position. [Audio] SwitchConnector terminalResistance (±5%)Output voltageSeek up2-4430 ?0.4 V ± 0.22Seek down2-41.1 k?1.0 V ± 0.22Mode2-42.11 k?1.5 V ± 0.22Mute2-43.11 k?2.0 V ± 0.22Volume up2-44.61 k?2 ...
Specifications ItemsSpecificationsRated voltageDC 12VOperating temperature range-30°C ~ +80°C (-22 ~ +176°F)Rated loadDimmer & passing switchHigh : 1A (Relay load)Low : 1A (Relay load)Passing : 1A (Relay load)Lighting switch/ Auto lighting switch1A (Relay load)Turn signal & lane chan ...
Copyright © www.ksoulev.com 2020-2022