Kia Soul EV: High Voltage Charging System / Normal Charge Cable Lock Actuator Description and Operation
Description and Operation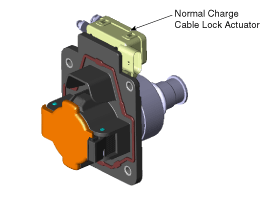 It prevents the normal charge cable theft by operating the actuator when the door is locked.The normal charge cable can be connected only when the door is unlocked. And if the door is locked after the cable is connected, the cable cannot be disconnected by actuator.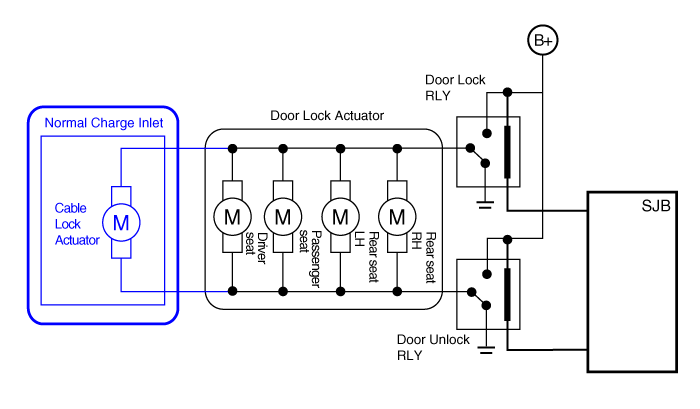 Removal • Be sure to read and follow the "General Safety Information and Caution" before doing any work related with the high voltage system. Failure t ...
Removal and Installation 1. Shut off the high voltage. (Refer to Battery Control System – "High Voltage Shut-off Procedure") 2. Disconnect the auxiliary battery (12V) negative (-) term ...
Other information:
Troubleshooting SymptomPossible CauseRemedyLower pedal or spongy pedal1. Integrated Brake Actuation Unit (Air in system)Bleed air2. AHB system (Fluid leaks)Replace3. Piston seals in IBAU (Worn or damaged)ReplaceBrake drag1. Brake pedal free play (Minimum)Adjust2. Pad or lining (Cracked or disto ...
Special Service Tools Tool Name / NumberIllustrationDescriptionSteering wheel puller09561-11001Remove the steering wheelBall joint puller09568-34000Separate the ball joint from the front axle. ...