Kia Soul EV: High Voltage Battery Control System / High Voltage Battery Heater Relay Description and Operation
High Voltage Battery Heater Relay is installed in the Power Relay Assembly (PRA).
It supplies high voltage flow inside the heater to operate the heater to warm the high voltage battery.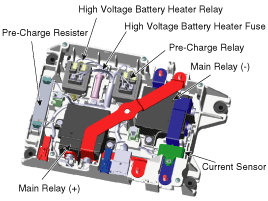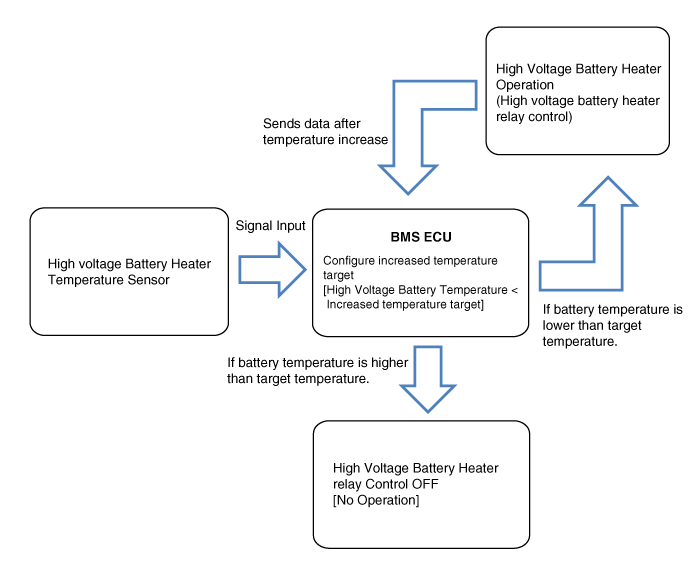 Component 1. Battery Heater2. Battery Heater Relay3. Battery Heater Fuse4. Battery Heater Temperature Sensor ...
System Circuit Diagram Circuit Diagram ...
Other information:
Components [First Row Seat] Connector Pin Information Pin No.Connector AConnector BConnector C1Illumination (+)GroundElectric compressor - interlock (+) 2Sensor REF (+5V)Sensor groundElectric compressor - interlock (-)3C_CAN HighPWM blower INHigh voltage PTC heater - interlock (+)4C_CA ...
Description Description of EPB EPB is an electronic parking brake. Unlike existing parking systems that operate by brake pedals or levers, the EPB system sends a signal to the ECU when the driver operates the EPB switch. The ECU then operates the EPB actuator with motor gears to push the ...