Kia Soul EV: High Voltage Battery Control System / High Voltage Battery Heater Relay Description and Operation
High Voltage Battery Heater Relay is installed in the Power Relay Assembly (PRA).
It supplies high voltage flow inside the heater to operate the heater to warm the high voltage battery.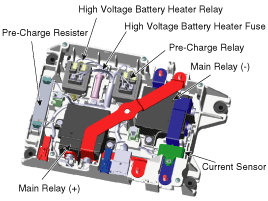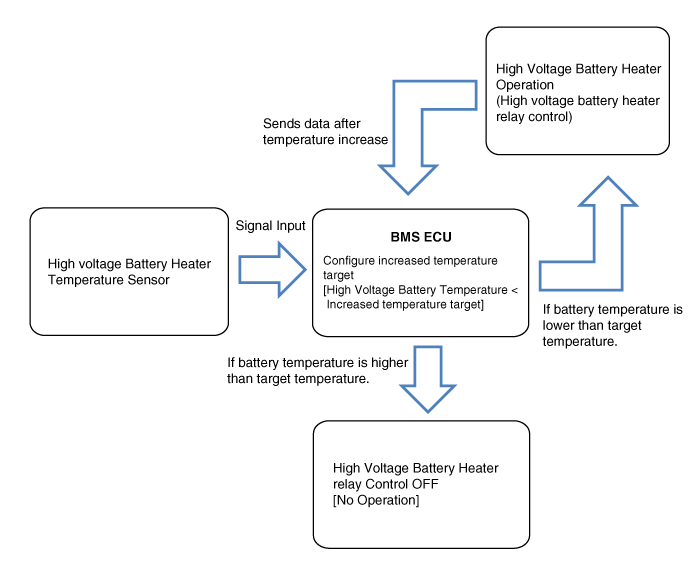 Component 1. Battery Heater2. Battery Heater Relay3. Battery Heater Fuse4. Battery Heater Temperature Sensor ...
System Circuit Diagram Circuit Diagram ...
Other information:
Description Smart Junction Box(SJB) 1. General function : Interior Junction Box + some functions of BCM It uses CAN communication and IPS to control loads. 2. Main functions: – Low speed CAN communication (100kbps) – Self diagnosis (Lamp open/short) – Fail ...
Replacement • Put on gloves to protect your hands. • When prying with a flat-tip screwdriver, wrap it with protective tape, and apply protective tape around the related parts, to prevent damage. • Us ...