Kia Soul EV: High Voltage Battery Control System / High Voltage Battery Heater Relay Description and Operation
High Voltage Battery Heater Relay is installed in the Power Relay Assembly (PRA).
It supplies high voltage flow inside the heater to operate the heater to warm the high voltage battery.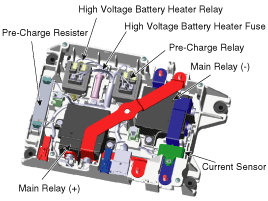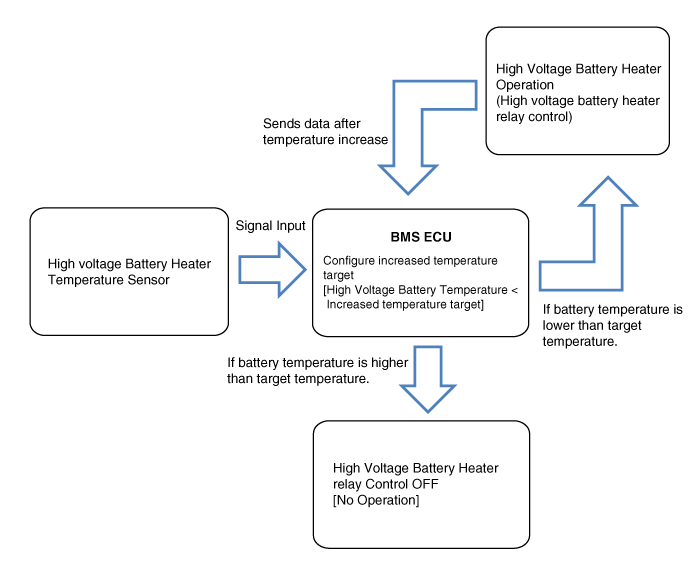 Component 1. Battery Heater2. Battery Heater Relay3. Battery Heater Fuse4. Battery Heater Temperature Sensor ...
System Circuit Diagram Circuit Diagram ...
Other information:
Diagnosis With GDS 1. The BCM can be diagnosed by using the GDS. The BCM communicates with the GDS which then displays inputs and outputs along with codes. It will be able to quickly diagnose power door lock/unlock defects with GDS. GDS can operate the actuator forcefully, monitor input ...
Adjustment Inspect Glass Alignment 1. Inspect the alignment of the movable glass (C) that is between the front (A) and rear (B) glass and if needed adjust it. Alignment adjustment Standard value [mm(in.)] (1) Front edge : 0 mm (0 in.) (2) Rear edge : 0 mm (0 in.) 2. Completely open ...
Copyright © www.ksoulev.com 2020-2021