Kia Soul EV: High Voltage Battery Control System / Battery Temperature Sensor Description and Operation
Installed in the high voltage battery module, Battery Temperature Sensor transfers temperature of each battery module to BMS ECU.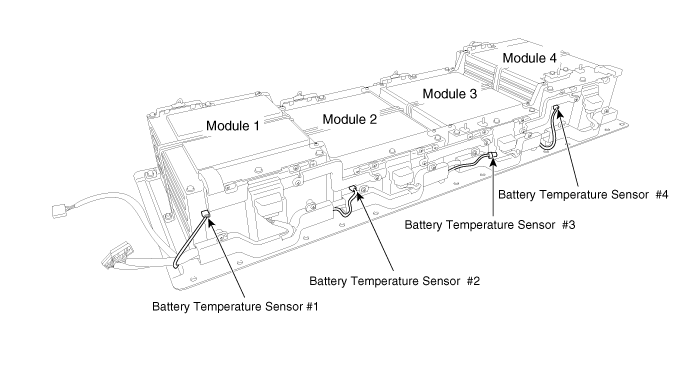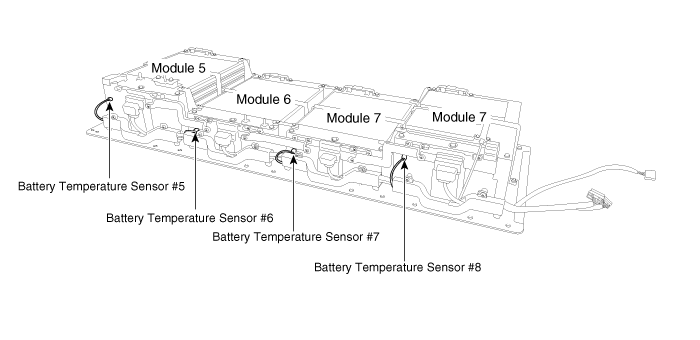 Specification Temperature (°C)Resistance (K?)Tolerance (%)-40204.5±4.0-30117.8±3.5- 2070.34±3.0- 1043.43±2.5027.63±2.01018.07±1.62012.11±1.2308.303±1.2405.813±1.5504.149±1.9603.01 ...
Other information:
Inspection 1. Disconnect the negative (-) battery terminal. 2. Remove the front door quadrant cover (A). 3. Disconnect the power door mirror connector (A) from the harness. 4. Apply battery voltage to each terminal as shown in the table and verify that the mirror operates properly. ...
Inspection 1. The windshield deicer switch inputs can be checked using the GDS. 2. To check the input value of windshield deicer switch, select "Body Control Module" menu. 3. Select "Current Data" menu. 4. To perform functional test on SJB outputs, select "Actuation Test". Removal ...
Copyright © www.ksoulev.com 2020-2021