Kia Soul EV: High Voltage Battery Control System / Safety Plug Description and Operation
Safety Plug is installed on the bottom of the rear seat. High voltage circuit can be shut off by removing the safety plug.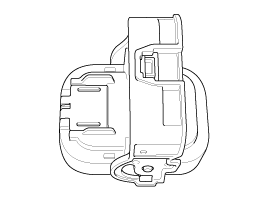 Inspection 1. Turn the ignition switch OFF. 2. Shut off the high voltage. (Refer to Battery Control System - "High Voltage Shut-off Prcedure") 3. Remove the high voltage battery system as ...
System Circuit Diagram Circuit Diagram ...
Other information:
Component Location 1. Front seat shield outer cover ...
Fuse Inspection 1. Be sure that there are no loose fuse holders and that the fuses are held securely. 2. Is the fuse capacity correct for each circuit? 3. Are there any blown fuses? If a fuse is to be replaced, be sure to use a new fuse of the same capacity. At all times, determine th ...