Kia Soul EV: High Voltage Battery Cooling System / Inlet Temperature Sensor Description and Operation
Inlet temperature sensor is installed on the No.8 module of high voltage battery and it detects the inner air temperature of battery. The operation of cooling fan depends on the inlet temperature sensor value.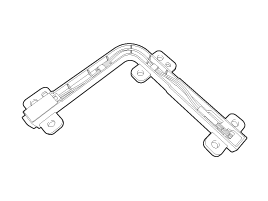 Installation (on the No.8 battery module)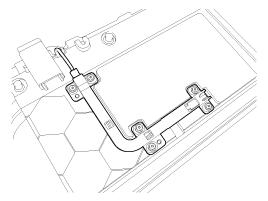 Specification Temperature (°C)Resistance (K?)Tolerance (%)-40204.5±4.0-30117.8±3.5- 2070.34±3.0- 1043.43±2.5027.63±2.01018.07±1.62012.11±1.2308.303±1.2405.813±1.5504.149±1.9603.01 ...
Other information:
Replacement • Put on gloves to protect your hands. • When prying with a flat-tip screwdriver, wrap it with protective tape, and apply protective tape around the related parts, to prevent damage. • Ta ...
Description The yaw rate and G sensor is included inside the air bag control module (SRSCM). When the vehicle is turning with respect to a vertical axis the yaw rate sensor detects the yaw rate electronically by the vibration change of plate fork inside the yaw rate sensor. If yaw velocity ...
Copyright © www.ksoulev.com 2020-2021