Kia Soul EV: High Voltage Battery Control System / High Voltage Battery Heater Description and Operation
High Voltage Battery Heater is installed in every module and it is controlled by heater relay.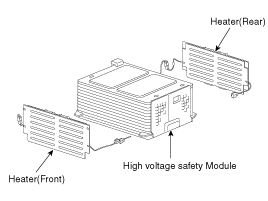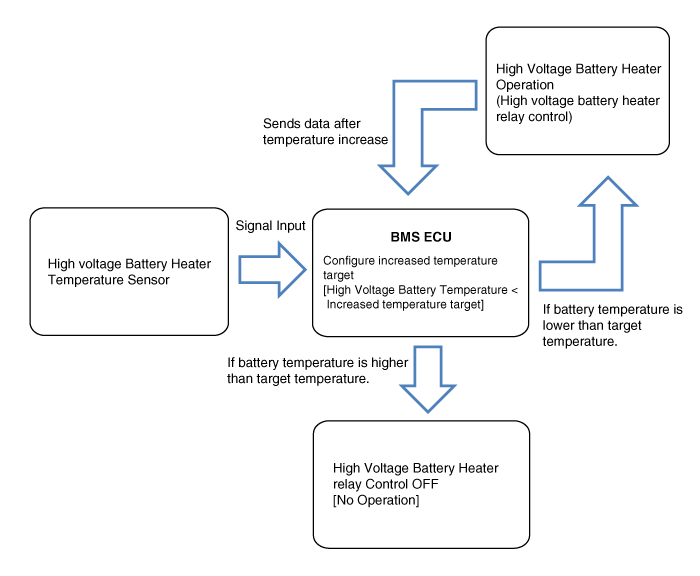 Component 1. High Voltage Battery Heater2. High Voltage Battery Heater Relay3. High Voltage Battery Heater Fuse4. High Voltage Battery Heater Temperature Sensor ...
System Circuit Diagram ...
Other information:
Description Main Relay is installed in the Power Relay Assembly (PRA) and it controls the high voltage line. It connects the power between the high voltage battery pack and the high voltage joint box by the BMS ECU control signal. But when the battery cell is swollen by overcharging, main relay ...
Component (1) Connector Pin Information No.Connector AConnector BConnector C1V_BAT CPUAssistant side antenna groundImmobilizer antenna ground2V_BAT LoadAssistant side antenna powerImmobilizer antenna power3Ignition 1Driver side antenna ground-4Ignition 2 relayDriver side antenna power-5Ignitio ...
Copyright © www.ksoulev.com 2020-2021