Kia Soul EV: High Voltage Battery Cooling System / Cooling Fan Description and Operation
It controls the BLDC motor speed by the PWM signal of BMS ECU.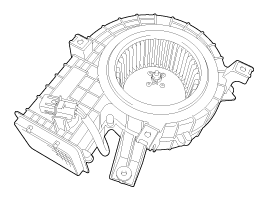 Specification Cooling Fan SpeedDuty (%)Fan Speed(rpm)0 0011090022012003301500440180055021006602450770260088028009903000 ...
Inspection 1. Turn the ignition switch OFF and disconnect the auxiliary battery (12V) negative (-) terminal. 2. Connect the GDS to DLC. 3. Turn the ignition switch ON. 4. Inspect "Cont ...
Other information:
Description Regeneration Brake System During deceleration or braking of an electric vehicle or HEV, the drive motor acts as an alternator and charges the battery by converting the vehicle's kinetic energy generated during braking into electrical energy. Regenerative braking amount de ...
Specifications ItemsSpecificationsRated voltageDC 5VLoadMax. 1.5mA (When head lamp lighting)Illuminations (LUX)1001.89 ± 0.42(V)2003.55 ± 0.78(V) ...
Copyright © www.ksoulev.com 2020-2022