Kia Soul EV: High Voltage Battery Cooling System / Cooling Duct Description and Operation
It works as the air flow path when cooling fan operates.
Battery Module Outlet Duct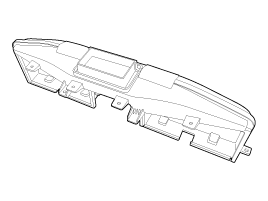 Protector Outlet Duct Panel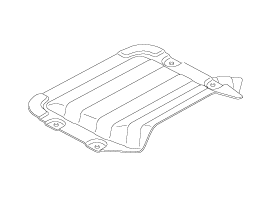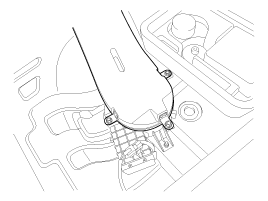 Inspection 1. Turn the ignition switch OFF and disconnect the auxiliary battery (12V) negative (-) terminal. 2. Connect the GDS to DLC. 3. Turn the ignition switch ON. 4. Inspect "Cont ...
Removal Battery Module Outlet Duct • Be sure to read and follow the "General Safety Information and Caution" before doing any work related with the hi ...
Other information:
Description BCM CAN Communication Function FunctionDescriptionTimerDefrosterWhen IGN ON, Rear Heater Control FunctionSafety Power WindowAccording to the position of key, Power Window Output ControlTailgateTailgate Open and Open Prohibition Control FunctionPanic AlarmUsing the RKE My Vehicle ...
Specification Temperature (°C)Resistance (k?)Tolerance (%)-40204.5±4.0-30117.8±3.5- 2070.34±3.0- 1043.43±2.5027.63±2.01018.07±1.62012.11±1.2308.303±1.2405.813±1.5504.149±1.9603.013±2.2702.225±2.5 ...
Copyright © www.ksoulev.com 2020-2021