Kia Soul EV: AVN System / Multimedia Jack Description and Operation
Using the added option of multimedia jack on the console upper cover, users can link their external portable music players such as MP3 and iPod to the vehicle''s sound system via this jack.
If the output level of the external media does not match the specifications of the AUX input, sound distortions may occur although the audio unit is not defective.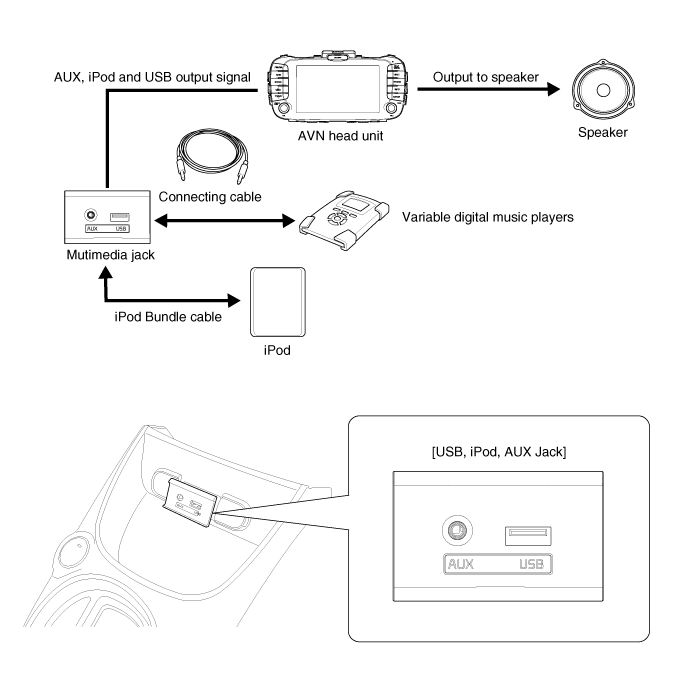 Removal 1. Disconnect the negative (-) battery terminal. 2. Remove the floor console upper cover. (Refer to Body - "Floor Console Assembly") 3. Remove the multimedia jack (A). Installati ...
Other information:
Replacement 1. Completely open the movable glass using the panorama sunroof switch. 2. Loosen he mounting screws (A) located at the side of the panorama sunroof deflector. • Be careful not to damage the screws. 3. Remove the panorama sunroof d ...
Replacement When the receiver first arrives for replacement: a. It will be in Virgin State. b. It will not be configured for any specific platform. c. It will not have any sensor ID''s memorized. It is important to make sure ...