Kia Soul EV: High Voltage Battery System / Description and Operation
High Voltage Battery System Assembly
| | |
| --- | --- |
| – | To provide the 360V high voltage electric energy to electric motor |
| | |
| --- | --- |
| – | To save the electric energy generated by regenerative braking system |
| | |
| --- | --- |
| – | Charged by rapid charge or normal charge |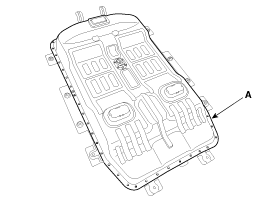 High Voltage Battery Pack Assembly
Type : Lithium Ion Polymer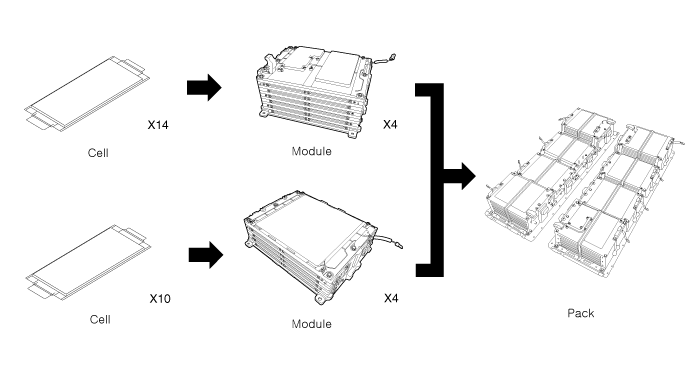 Cell : Minimum unit which saves the electric energy converted from the chemical energy
Module : A number of cells in series
Pack : A number of modules in series
Components High Voltage Battery System Assembly 1. High Voltage Battery System Assembly2. High Voltage Battery Pack Assembly3. PRA (Power Relay Assembly) 4. Case5. QRA (Quick Charge Relay Asse ...
System Diagram High Voltage Battery System Assembly System Circuit Diagram ...
Other information:
Components 1. Strut assembly2. Insulator3. Strut bearing4. Spring upper pad5. Coil spring6. Dust cover7. Bumper rubber8. Spring lower pad ...
Description Pre-Charge Resistor is installed in the Power Relay Assembly (PRA) and it protects the high voltage circuit by limiting the charging current when the inverter capacitor is being pre-charged. [With High Voltage Battery Heater System] 1. Main Relay (+)2. Main Relay (-)3. Pre Cha ...