Kia Soul EV: High Voltage Battery System / Description and Operation
High Voltage Battery System Assembly
| | |
| --- | --- |
| – | To provide the 360V high voltage electric energy to electric motor |
| | |
| --- | --- |
| – | To save the electric energy generated by regenerative braking system |
| | |
| --- | --- |
| – | Charged by rapid charge or normal charge |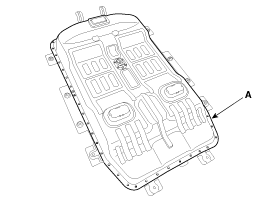 High Voltage Battery Pack Assembly
Type : Lithium Ion Polymer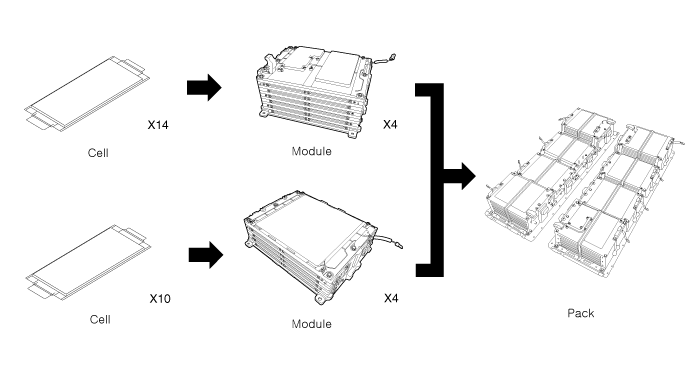 Cell : Minimum unit which saves the electric energy converted from the chemical energy
Module : A number of cells in series
Pack : A number of modules in series
Components High Voltage Battery System Assembly 1. High Voltage Battery System Assembly2. High Voltage Battery Pack Assembly3. PRA (Power Relay Assembly) 4. Case5. QRA (Quick Charge Relay Asse ...
System Diagram High Voltage Battery System Assembly System Circuit Diagram ...
Other information:
Component High Voltage Battery 1. Cooling Fan2. Outlet Cooling Duct3. Protector Outlet Duct Panel4. Battery Module Outlet Duct5. Inlet Temperature Sensor Vehicle 1. Cooling Fan Relay ...
High Voltage Shut-off Procedure Be sure to read and follow the "General Safety Information and Caution" before doing any work related with the high voltage system. Failure to follow the safety instructions may result in serious electrical injuries. ...
Copyright © www.ksoulev.com 2020-2021