Kia Soul EV: Air Conditioning System / Electric A/C compressor Description and Operation
Electric compressors improve the fuel efficiency and operates the air conditioner even when the engine has stopped.
Compression Part
One of the scrolls is fixed while the other orbits eccentrically without self-rotating, thereby to trap and pump refrigerant in the pockets between the scrolls.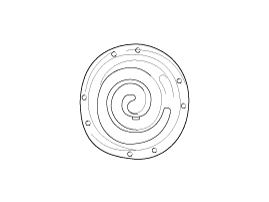 Motor Part
Converts electric power into a mechanical motion with Brushless DC Motor.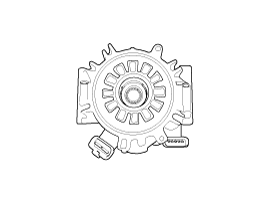 Control Part
Converts direct current to 3-phase alternating current and alters the compressor speed to cope with cooling demand.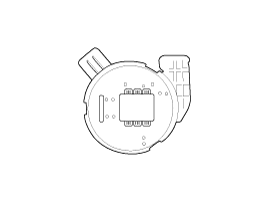 Components Location [Without Heat Pump] 1. Electric A/C compressor [With Heat Pump] 1. Electric A/C compressor Components 1. Control Part2. Motor Part3. Compression Part ...
Removal • Be sure to read and follow the "General Safety Information and Caution" before doing any work related with the high voltage system. Failure t ...
Other information:
Description The Side Airbags (SAB) are installed inside the front seat to protect the driver and front passenger from danger when side crash occurs. The SRSCM determines deployment of side airbag by using Side Impact Sensor (SIS) signal. Never attempt to measur ...
Components Location 1. High Voltage Battery System Assembly2. Electronic Power Control Unit (EPCU) [LDC+Inverter+VCU]3. ON-Board Charger (OBC)4. High Voltage Joint Box5. High Voltage Cable6. Motor Assembly7. Reduction ...
Copyright © www.ksoulev.com 2020-2022